About Bhutan
Bhutan or Land of Thunder Dragon as it is popularly known. Bhutan is full of mountains and hills, as it is the land of Himalayas in the east side of India. Bhutan is a place where you to have to travel if you want to have the picture perfect landscape.
The internal happiness that a simple visit to Bhutan can bring to you is unparallel and un-matched. Most of the thrill seekers and travelers come to Bhutan because of its steep and untouched mountains. Punakha Dzong, Trashi Chhoe Dzong, the Paro Dzong are some of the major attractions in the country.
Taktshang Goemba also known as Tiger's Nest Monastery is also a major centre to visit. Other thing to do while visiting the country is to get your taste buds to have an adventure as the country's food is full of spices and flavors.
Famous
Festivals of Bhutan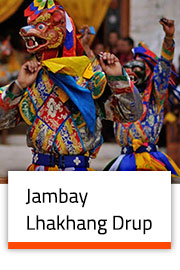 Famous
Cuisines of Bhutan
______
August 8th 2022, Monday