Destination Weavers is headquartered in the bustling city of New Delhi.
Being a professionally managed company, customer satisfaction and quality services are the main motto of the management and this is epitomised in the company's commitment of high standards and quality services that it offers to all patrons right from the start.
Launched by destination specialist Pankaj Hingorani, Destination Weavers is a complete Destination Management Company specializing in travel to the Indian Sub – Continent , catering not only India but also Sri Lanka, Bhutan, Tibet, Nepal & Maldives. We create tailor made holiday packages of impeccable quality through our wide range of innovative ideas, local expertise, and insight to local lifestyle, cuisine, culture and art for individual / group leisure and business travellers.We are a company of trusted, passionate travel specialists who have years of industry experience in the travel industry and our knowledge of the Indian sub-continent's most inspiring places is unrivalled. We share our intimate destination knowledge with our clients. We pride ourselves on being Dependable, Passionate and Authentic.
With innovation and excellence as mantras; the well-knit motivated & dedicated team who thrive on challenges have in-depth knowledge of the business. Destination Weavers has carved a top position in the ranks of M.I.C.E. management organizations across the sub-continent – not just as an Event Organizer or a travel planner, but a blend of all. Customization as per the client's need is what makes us different. From initial conception to the final departure, we share expertise and our passion for excellence; bringing a wealth of in-depth knowledge, supplier relationships, insider access to great deals not available to others.
The team has vast experience of handling leading brands like BMW, Porsche, Audi, Mercedes, Volkswagen, Toyota, Pfizer, OVB, L'Oreal, MTS, Toshiba, GE Money, DHL, Tupperware, Saladmaster USA, Gazprom among many others.
In terms of quality, safety and pricing of the hotels, airlines, venue providers, etc. Destination Weavers is positioned in the upper quartile of suppliers in India.
We have been associated with Pharma companies , financial institutions, banking sectors, automobile sectors etc. and have been handling their Sales meets and other programmes, of-sites etc.
We also provide clean & dependable transportation. Our vendor base of hotels & longstanding working relationships with the industry stakeholders ensures quality service for clients.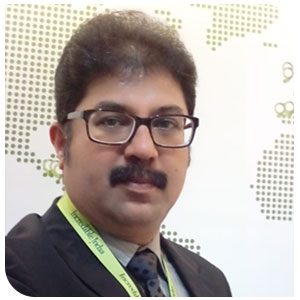 Pankaj Hingorani
Pankaj Hingorani is the Director at Destination Weavers, a well-knitted DMC operating in the Indian subcontinent, specialising in travel not just to India, but to Sri Lanka, Bhutan, Tibet, Nepal and the Maldives as well. He began his career in the hospitality, meetings and events industry with a leading travel company at the time, and has an experience of 24 years in the industry. Before launching his own venture, Destination Weavers, Hingorani was part of the start-up team at Destinos. His vast experience in organising events, including big conferences and weddings, would greatly benefit his responsibilities at the new company.